The colour of the LED status display indicates the operating status of the digitalSTROM server.
dSS11-1GB.
Please note that the LED display of the dSS11-E digitalSTROM server only shows the
operating status and therefore does not follow the LED status display.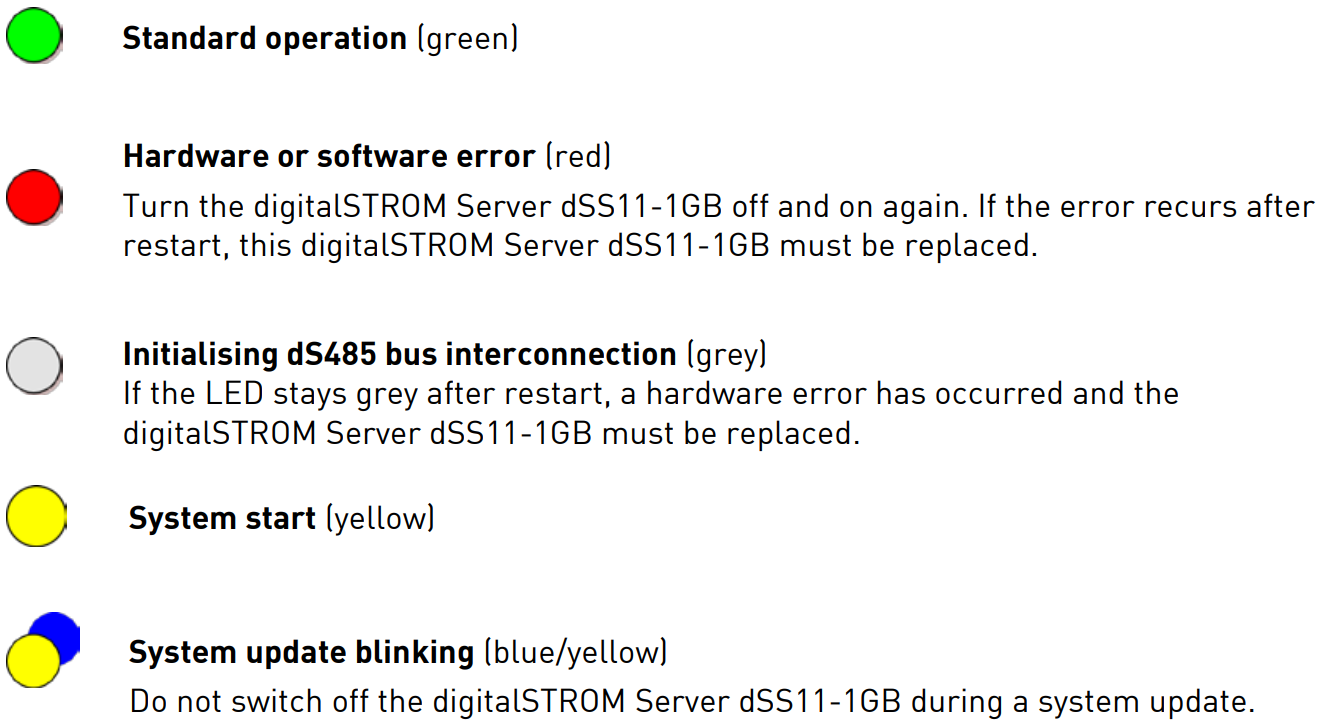 Error messages (flashing)

To signalize the error messages, the color of the LED status display is changed by a single flashing interrupted. The color of the interruption (flashing) signals the error message in the digitalSTROM server dSS11-1GB.